CoDA Meetings in South Africa...
CoDA meetings provide a place for people recovering from codependency, to meet and work through their recovery in a safe and anonymous space.


Kommetijie CoDA
Mondays, 18h45

1st Floor Christian Church
Light House Road
Kommetije
Sabine 072 8888 109
Rondebosch CoDA
Tuesdays, 19h30
St Michaels Church,

Rondebosch
Shelley 072 624 8659
Johann 073 107 6591

Cape Town CoDA
Wednesdays, 18h00
Green Door, Congregational Church Hall,

Cnr Kloof & Eaton Roads, Gardens
Mandy 082 568 4806
Muizenberg CoDA

Saturdays, 10h30

Falsebay Rendezvous
57 Promenade Road
Lakeside
Jeremy 0724802200

Milnerton CoDA
Wednesdays, 18h30
Milnerton Medi-clinic Boardroom
Robyn 072 970 6811
Stellenbosch CoDA
Tuesdays, 19h30
The Baptist Church, 6 Merriman Avenue,
Henriette 0823785226 / Irma 0721253903
Port Elizabeth CoDA
Tuesdays, 18h00
Christ Church, 44 Longway Ave
Lorraine 041 379 3699

Lynne 082 415 4965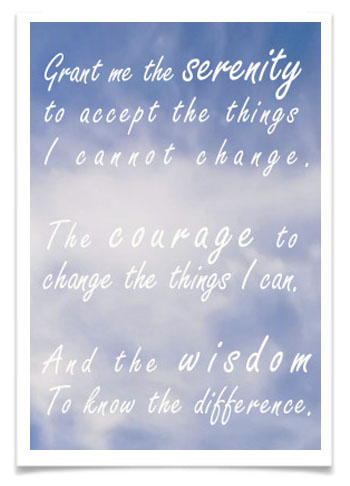 Fellowship, Oaklands | Houghton

Fridays, 18h00 - 19h30
Tuesdays 18h15 - 19h45
The Foundation Sharp Recovery Clinic

41 Pretoria St, Oaklands | Houghton, Johannesburg
Tuesday: Mandy 082 879 5347 (SMS/WhatsApp)
Friday: Chloe 073 097 5258
codasouthafrica@gmail.com
Fellowship, Waterkloof, Pretoria
Wednesdays, 19h00 - 20h00
NG Gemeente Stellastraat
Stella Street, Waterkloof, Pretoria
Marijke 072 298 0200
codasouthafrica@gmail.com
Fellowship, Blairgowrie, Randburg
Tuesdays, 19h00 - 21h30

4 Francis Road

Blairgowrie, Randburg
Lara 083 792 2662
codependencyrecoverygroup@gmail.com
Fellowship, Boskruin, Randburg
Wednesdays, 19h00 - 20h00
Crescent Clinic, Hawken Ave.

Cnr President Fouche, Boskruin
Nondumiso 083 379 1636
Sms / info 0712279074
How Meetings Work
..
At meetings members are able to share their experiences, thoughts, feelings and recovery with the group. There is never any obligation to share if you do not wish to. Being able to speak and be heard without interruption or feedback is a powerful healing experience for many people as is listening to others in the same way.
To attend CoDA meetings, all you need is the willingness to work at having healthy relationships. This means that all kinds of people attend meetings. Individual members can and do have differing political, religious and other affiliations, but since these are not relevant to the business of recovery from co-dependency, no comment is made about them.
All meetings begin with an introduction which usually includes the Twelve Steps and Traditions, a welcome to newcomers, and an explanation of the format the meeting will take. There may be a speaker, or a reading of a Step or a topic. The meeting is then open for people to share their experiences, feelings and recovery with the group. There is no obligation to share if you do not wish to, whether you are a newcomer or a long-established member. Each meeting usually incorporates a collection to cover the expenses of the group (eg hire of the meeting room) but CoDA is non-profit making. The meeting will end with a special prayer, called the Serenity Prayer. After the meeting, newcomers who would like more information can use this time to have their questions answered by more established members.

No Meetings in your area?
If you cannot get to a regular CoDA meeting it is suggested that you attend open meetings of another Twelve Step Fellowship to gain an understanding of the Steps and of how recovery works, while using CODA literature to work your own program of recovery from codependency. It is worth making the effort to travel to somewhere that has CODA meetings to make contact with others in recovery and to receive the benefits of face to face meetings.

download meeting starter pack for info

on how to start a meeting in your area

for newcomers

for international meetings
"Alone I cant, together we can"